Activities flourishing for African-American males at Shiloh Church following Freedom Grant award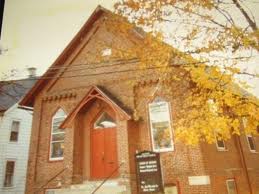 May 05, 2019
It has been an exciting 14 months since the kickoff of the African-American male initiative launched on Feb. 16, 2018. The kickoff weekend began with escorting 30 young people and chaperones to a "Red Carpet" premiere of the movie Black Panther. Our session launch was set up for this weekend so the students could experience the release of the "first" film written about a black super hero. We felt this would be a good place to start our dialogue with the young people we would be spending time with. We wanted to capture their thoughts and their feelings about a movie that had so many major characters that looked just like them. This movie was also a first-of-its-kind demonstration in the "comic book world," which is in some cases similar to our everyday lives – doing YOUR best and caring about others in spite of the obstacles.
On Sunday, Feb. 18, we hosted a four-hour event to include a full-course meal, an open dialogue session on what the students thought about the movie, along with a gifted young college professor from Millersville University who brought the keynote address of the day from the subject of "If you can dream it, you can achieve it." In attendance we had the males that will be the cornerstone of the initiative going forward, some members of their families and their parents if they were able to attend. We hosted a Sunday meal for the 38 guest attendees, and we explained the purpose of the program, expectations and a high-level outline of the coming events. We invited the young men and their families to attend....
Click here to continue reading this article on the Synod of the Trinity's website.