Response to Hurricane Harvey and Other Disasters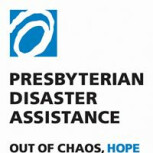 Friends in Christ,
All of us are watching, and aching, and praying as the devastation unfolds in Texas, Louisiana & Florida.
In this presbytery, we call upon our congregations to take a special offering for disaster relief. We suggest you send the amount you collect to the Presbytery of Donegal office so that we may send our joint offering to Presbyterian Disaster Assistance (PDA) and so that we may understand the scope of generosity of our churches. If you send funds directly to PDA or other disaster relief sources, please let us know the amount you have collected to be included in our totals.
While the devastation brought by Harvey & Irma is beyond anything seen in the United States, PDA is also collecting for other national and international disasters, including the tragic situations in the Sudan, and Sierra Leone. Please mark your contribution with the particular disaster you are responding to, or whether it is for PDA to distribute as needed. The Pby Mission Remittance Form can be found on the Presbytery's website here, which helps our bookkeeping! Otherwise, mark your check memo clearly. The PDA fund code for Harvey response is DR000169-Harvey & for Irma is DR000194.
On the PDA website you will find links to prayers, litanies and bulletin resources to assist in worship planning.
Let us all join in prayer for those affected, for responders, and for a flood of generosity as the Church responds to need.
Grace and Peace,
Executive Presbyter, Rev. Dr Erin Cox-Holmes
& Stated Clerk, Rev. Dr. Michael Wilson